The most effective UPCAT Review Program
Proven by thousands of students who already passed their entrance exams. Be one of them and conquer your college entrance test!
---
Reserve your slot now!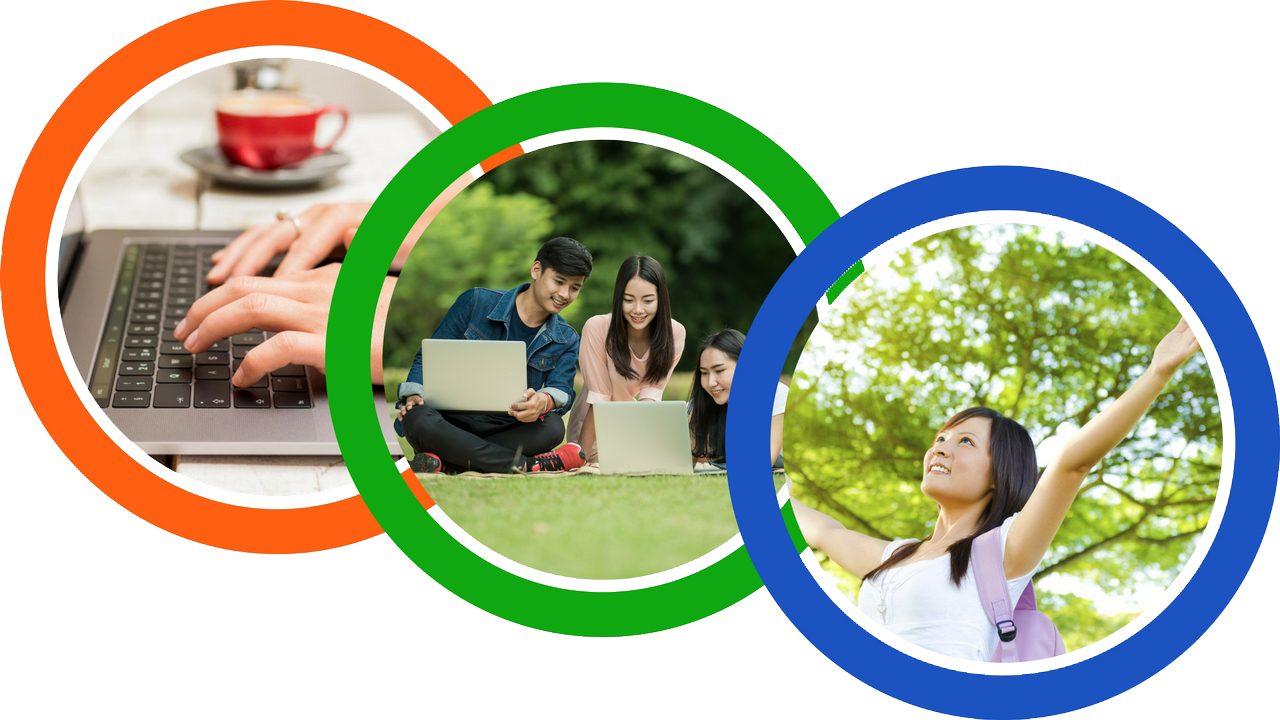 Here's how you can pass
UPCAT, ACET, DCAT, USTET
and other college entrance tests the sure way!
Yes, ONE CHOICE WILL DEFINE YOU.
But getting into your dream college is tough.
Last year, there were about 80,000 test takers and only 14,000 slots available. And it's not getting any easier. Every year, the number of test takers increase.
To beat the competition, you need to prepare well.
However, a successful UPCAT preparation program needs a system. Yes, studying on your own or attending traditional reviews are great but college entrance exams are more than that.
The entrance test landscape has changed.
Thus, Review Masters UPCAT review system was born. We would like to introduce to you THE system:
UPCAT Success System
---
We at Review Masters combined the best available UPCAT review program elements to give you a superior test preparation program. We created this system for you to succeed in the tough college entrance tests, specifically the UPCAT.
We developed a system that makes the UPCAT and other college entrance tests easy – Yes, you've read it right – EASY!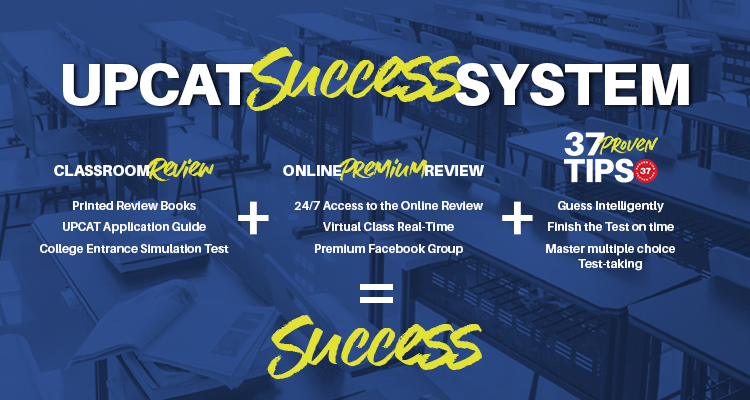 The Online Review coupled with twelve volumes of Compiled UPCAT Questions and a 36-hour Virtual Classes with UP Professors plus the traditional Classroom Review (again, with UP Professors) and the highly-innovative 37 Tips Workshop shall be the complete ingredients for a successful recipe in tackling any admission test around.
Now, as much as possible, we don't want our system to be compared with other existing review programs; but to give you an idea on what you would regret if you allow yourself to miss this golden opportunity, please take a look: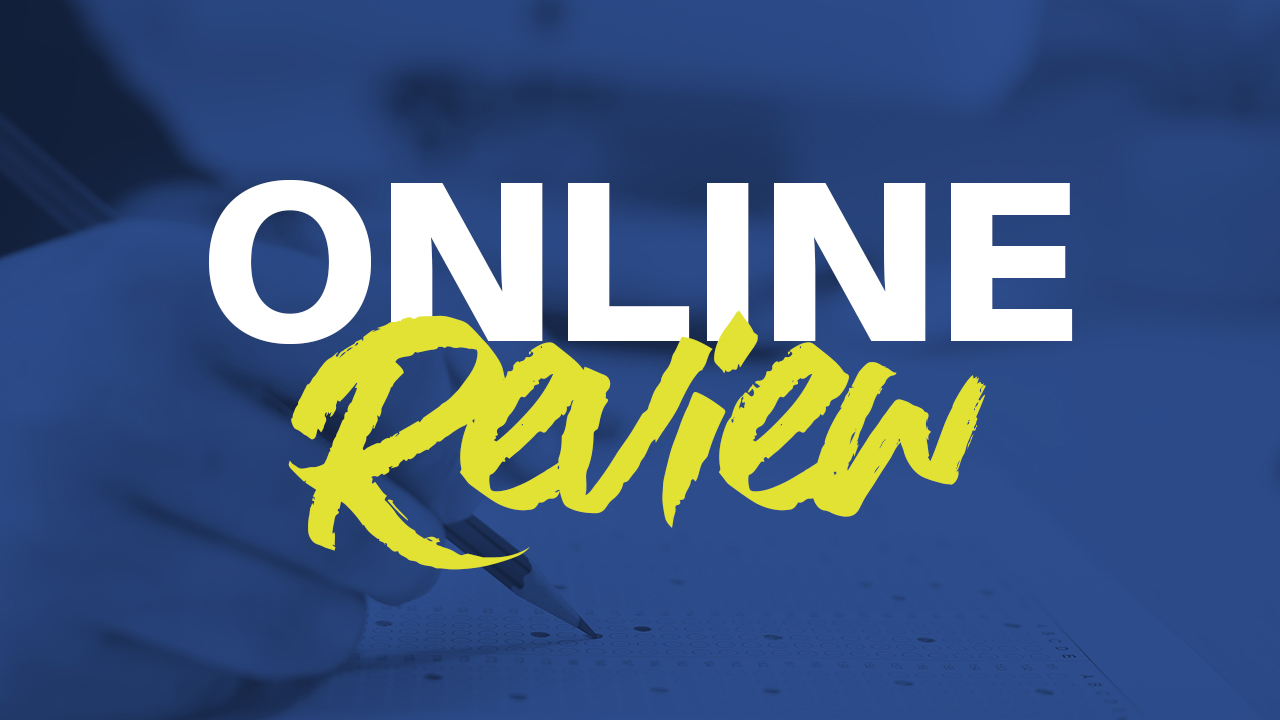 ---
Online Review
Review Masters is the pioneer of the online UPCAT review. Students have been benefiting from this program for more than 10 years.
Review at the comfort of your homes. Get access to the Online Review Portal 24/7, anytime, anywhere.
Highlights
UPCAT Review Members' Area
Virtual Classes
Exclusive Facebook Groups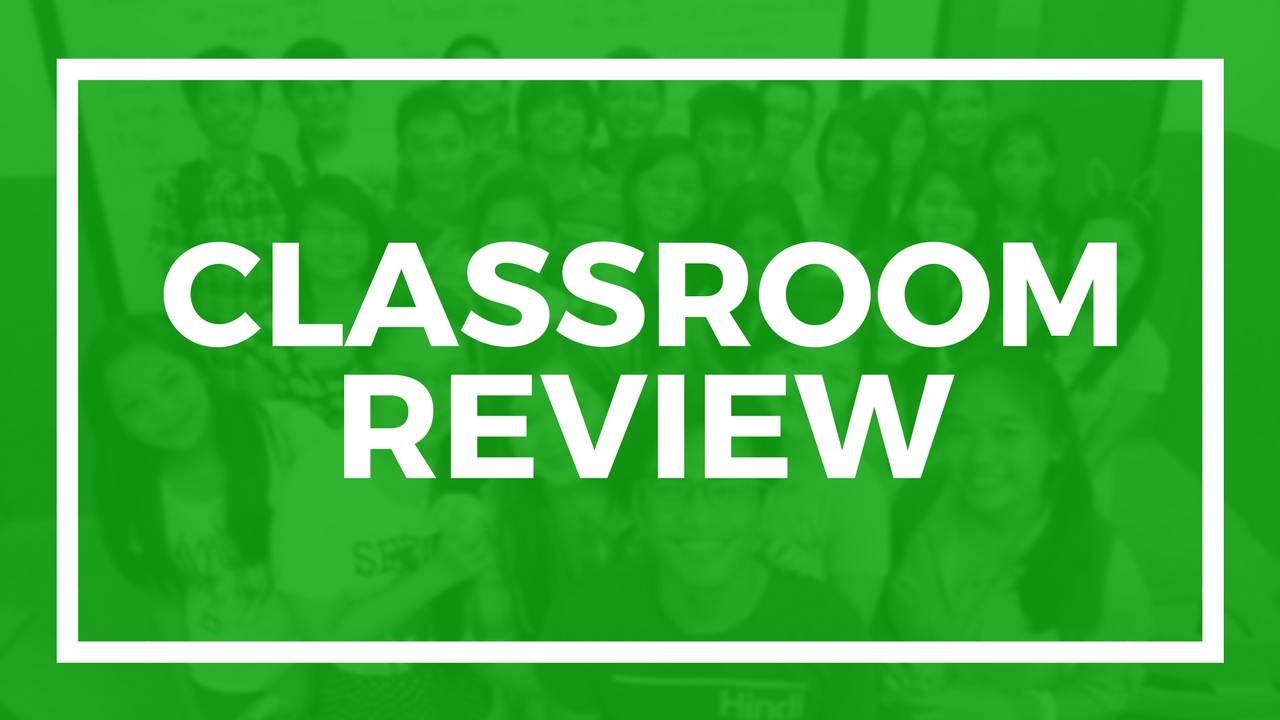 Classroom Review
Be taught face-to-face by certified UP mentors. This 49-hour intensive class give you the chance to learn from the experts. Practice your test-taking skills and refresh your knowledge on the different test topics.
Highlights
Certified UP, ADMU, DLSU or UST Mentor
Assessment and Diagnostic Tests
Simulation Exam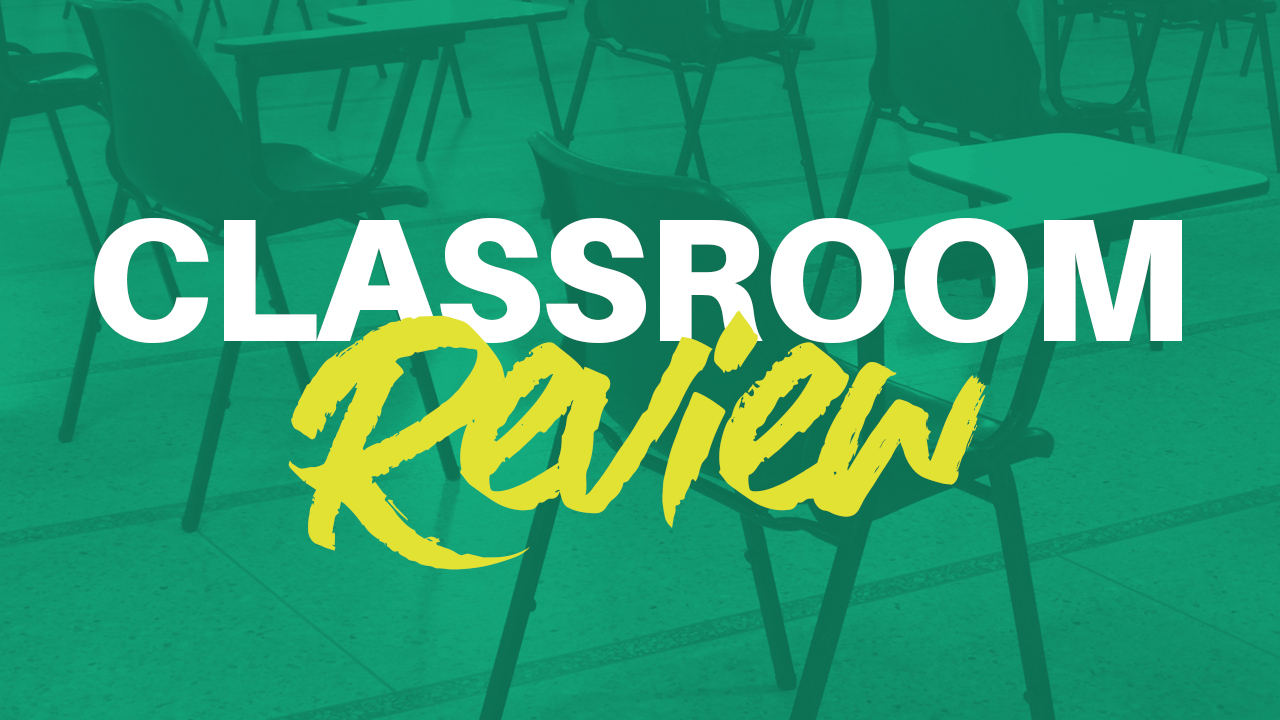 ---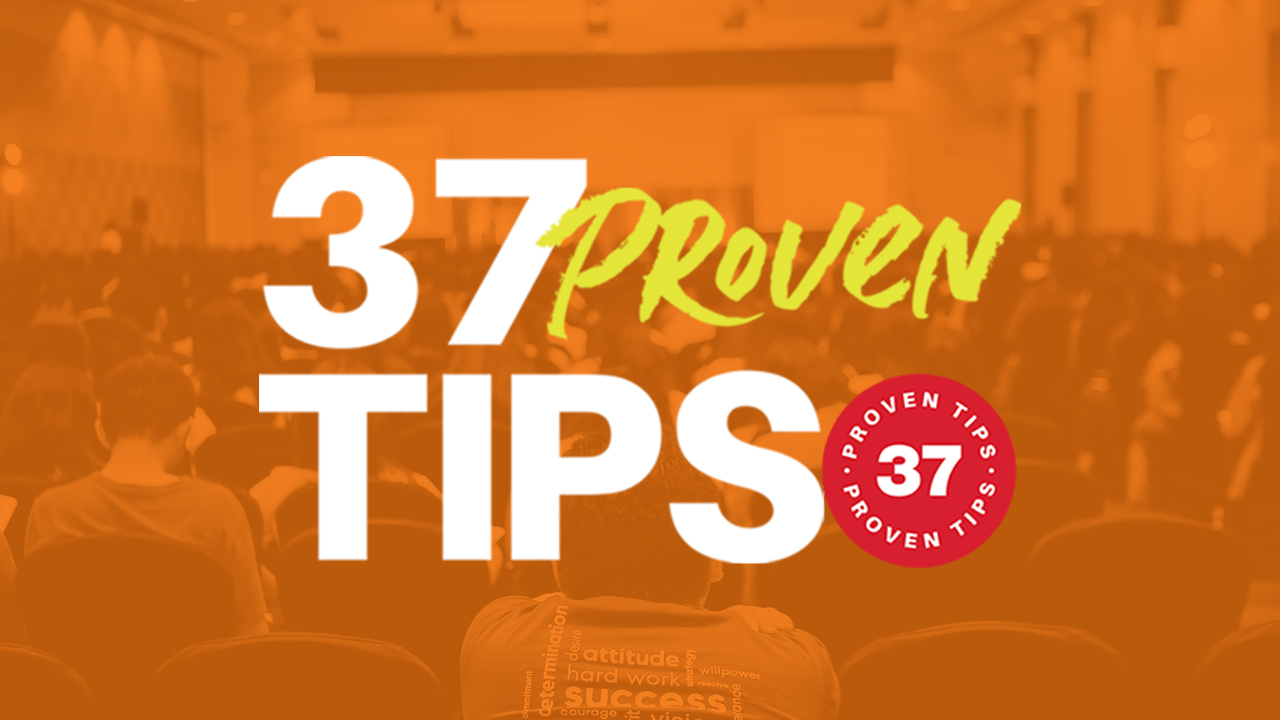 ---
37 Proven Tips Workshop
Master test-taking like you've never done before. This 4-hour workshop will surely boost your scores by teaching you techniques on how to eliminate anxiety, work quickly and make intelligent guesses.
Highlights
Eliminate anxiety
Finish the test on time
Increase you IQ in a matter of days
---
Why do you need this review system?
Every year, the number of UPCAT takers increase. From 60,000 test takers in 2010, it has increased to 83,000 in 2014. This year, probably it will be higher than the previous years.
The competition is getting stiff. And it's going to be tougher in the years to come.
Thus, there is really the need to fully prepare for the test. The days of preparing on your own are gone.
Sure, students can still pass without the help of a review center. I'm not denying that fact, especially if you come from a science high school or you belong to the top 3 of your class. I have witnessed students do that. Good for them.
But are you willing to take that chance?
The Review Masters UPCAT Success System gives you the edge that you need over your peers.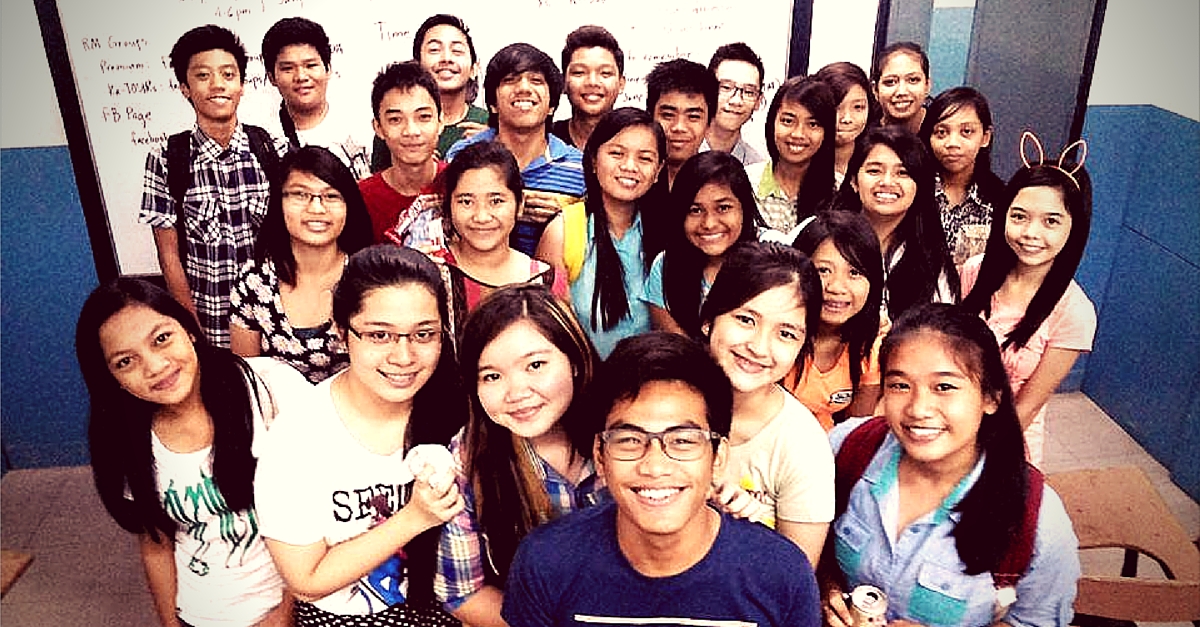 You may be skeptical at this point. That is why you should not just take my word for it. Let our students testify about their experience.
Successful students have used this system. Here's what they have to say...
---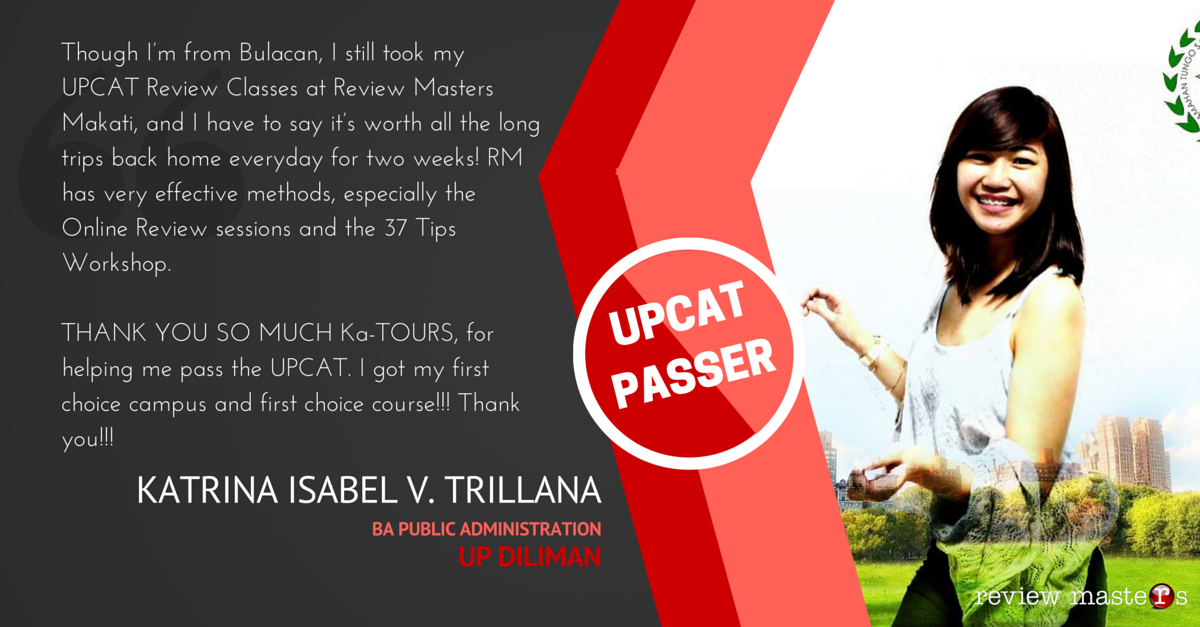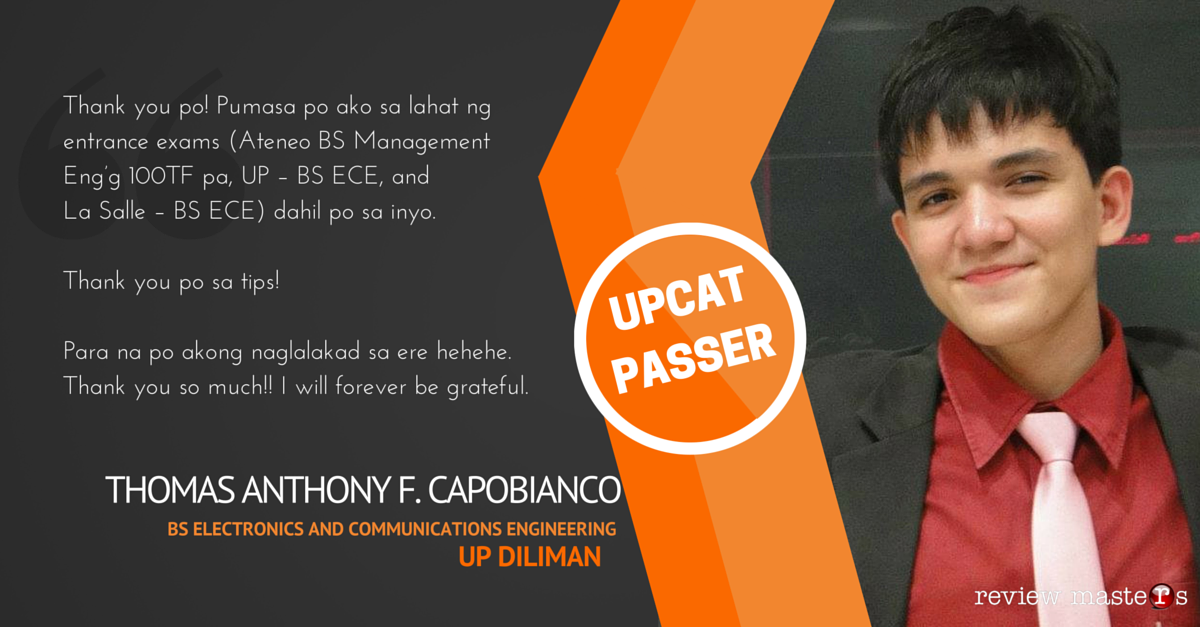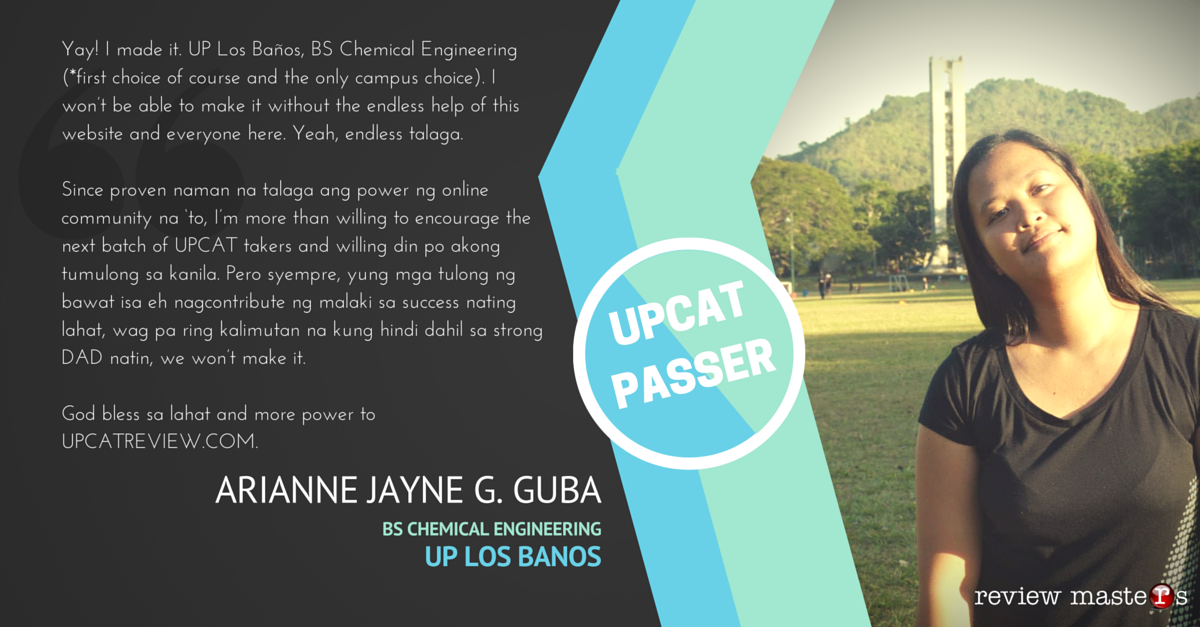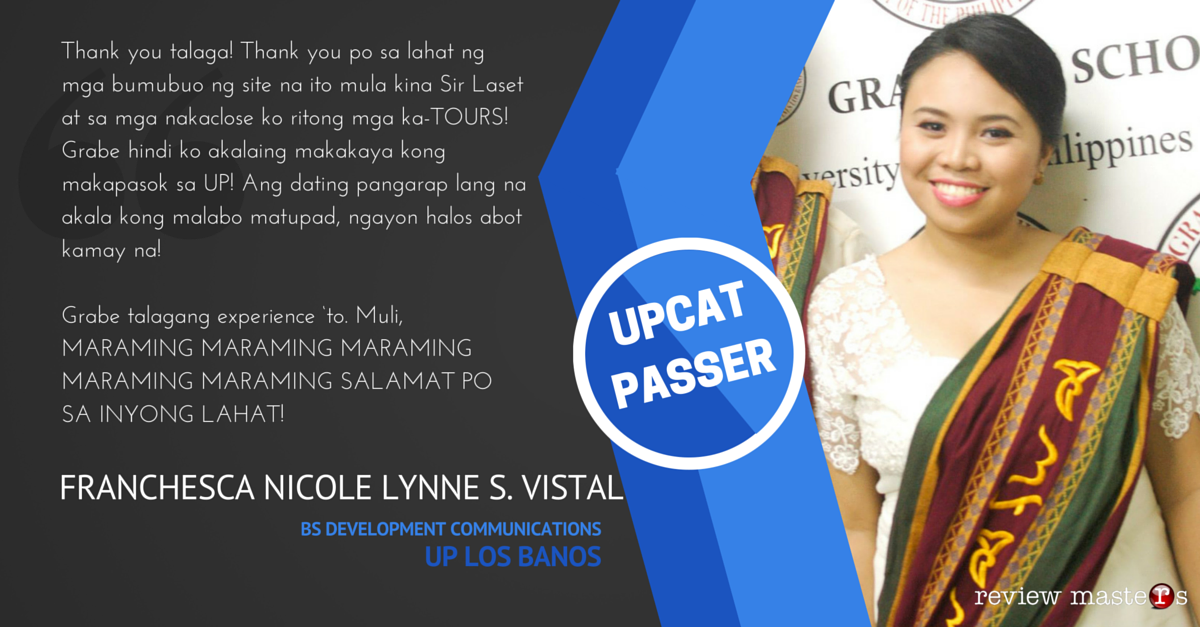 The success of our students is not difficult to replicate. In fact, if a student just follows the system, the likelihood of passing the entrance tests is high.
We have lots of cases wherein they are just average students in class but after taking the review, they overtook their peers in exam performance and in school in general.
So here's what you're getting...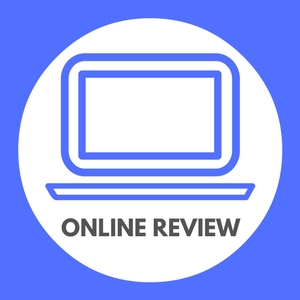 ---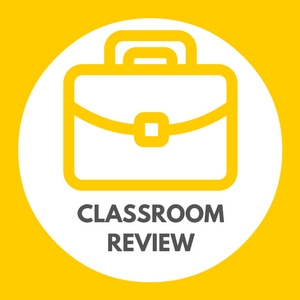 ---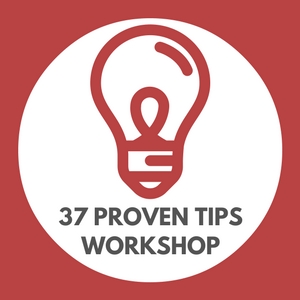 ---
All of these are included in the complete UPCAT Success Sytem review package. Aside from these, you also get other specific benefits such as actual, physical review books, the virtual classes, consultation with mentors,