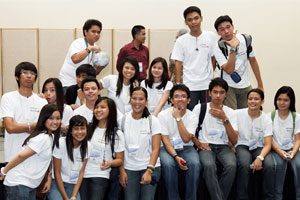 Preparing for the UPCAT, ACET or any other college entrance test? Here are the reasons why you should enroll in the Review Masters UPCAT Review Program.
Get the best UPCAT Review Program that you can have.
With our proven and effective review system, We at Review Masters have helped thousands of students to get into the university that they want. Now, you have the same opportunity that others had to secure a brighter future ahead of you. Do your review with your friends and interact with others who have been successful with our system through our community. You'll have this opportunity once in a lifetime so why not choose a review system that's effective, research-based, proven to produce results and fun and exciting at the same time. Get the real advantage that you need to pass UPCAT the Sure Way!