Math. The bane of hardship for most of us.
Recently, a Singaporean TV presenter shared a Math question on Facebook but it was so difficult it went viral. Even adults are having a hard time wrapping their heads around the problem.
Here's the question everyone is trying to figure out: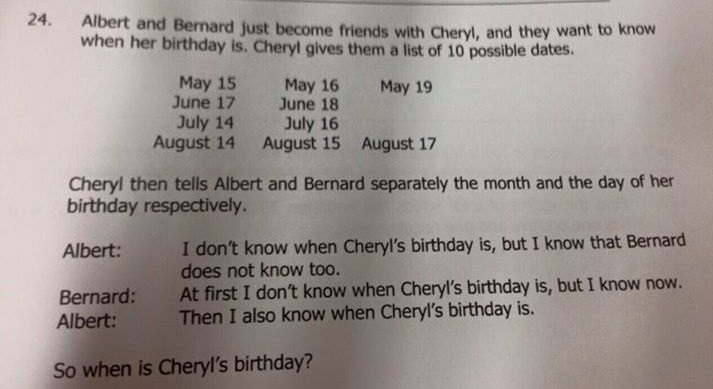 The problem was for 14-year-olds competing in the Singapore and Asean Schools Math Olympiads (SASMO).
So what is the answer???

SPOILER ALERT!!!