UPCAT Tips Anmouncement

UPCAT Tips Announcement

Dear UPCAT Tips Subscriber:
As a reader of the UPCAT Tips, you have already learned, we hope, a number of techniques and strategies that would help you pass the UPCAT the sure way!  Although subscriptions will no longer be available through website membership, our UPCAT Tips Newsletter shall be made available to ALL registered users in compact form. This letter is to thank you for your past support and encourage you to continue or renew your subscription to UPCAT Tips Newsletter – full version, today. Options for paper copies and our new on-line subscription service are available at http://www.upcatreview.com.
We are excited about the upcoming issues of the UPCAT Tips still to be released. Its content focus on teaching you how to score higher in the UPCAT will be maintained, and articles will continue to provide tangible help to aspiring UPCAT applicants. The Review Masters League plans to develop an even wider reach, sharing methods and strategies that have worked for previous examinees across the country that successfully passed the UPCAT. Theory that supports and elucidates such techniques will also be presented.
UPCAT is a fierce competition. Getting the edge over the other 70,000 examinees is something that you need to vie for. Knowing and applying dozens of UPCAT Tips that we would be sharing with you until August shall give you a tremendous advantage!  So if I were you, I won't let this opportunity slip-out of my hands. And please remember to stop by at our secure website (www.upcatreview.com) to re-subscribe to UPCAT Tips Newsletter.
BASIC AND PREMIUM ACCOUNTS
Beginning March 2009, all new user accounts at upcatreview.com are created as either basic or premium.
Premium Accounts
New Accounts
Created by enrolling in the Full Online UPCAT Review Program ($21.99 or Php990.00) at the time of the account creation. A username and a password shall be assigned to the user's account. (There is a 24 hour window after enrolling to do this.)
Upgrading Existing Accounts
Accounts created prior to March 2009 gained the premium account features by enrolling in the Full Online UPCAT Review Program.
How do I upgrade?
Once you are logged in you may go to "Enrollment" selection on the left hand menu option on the home page.
If you have not paid the enrollment fee of $21.99 or Php990.00 for upgrade, then you must do this before you will be able to upgrade your membership. You may pay via PayPal on this page to secure a premium account.
Please Note: It takes a while, sometimes overnight, for the "Premium" tag to show up under your name in your posts.
Premium Accounts
… will never lose existing site facilities or features.
These are the finer points of Premium membership:
Unlimited access to the Full Online UPCAT Review Program
Full and complete subscription of UPCAT Tips Newsletter
Priority forum site assistance in any category
Scheduled live audio-lecture by mentors from UP
No limit on user-to-user instant message length
Access to "The Secret and the UPCAT" forum
Unlimited posting
Premium accounts will not lose site features
Other extra forum features
Basic Accounts
… have significantly less functionality than premium accounts on the site — users of basic accounts will have limited access to Online UPCAT Review, Forum, and UPCAT Tips Newsletter
Note: It is NOT permissible for users to share a premium account on the site with non-members. Doing so jeopardizes your membership here and any privileges, etc.
Helping you pass the UPCAT the Sure Way,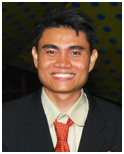 Sir Laset
P.S.
By the way, if you are already a Premium Account user of our Online UPCAT Review, you can access the UPCAT Tips Newsletter – full version, for FREE!
________________________________________________
Enroll NOW to our Online UPCAT Review (OL-UP Review) or call/text 0922-8-REVIEW for more details.