The long and agonizing wait is finally over! The UPCAT online application is now available. You may access the online application through this link: https://upcatonline.up.edu.ph
This is the first time that UP will have an online application for the UPCAT.
Here's a screen shot of the online application homepage:
The UPCAT online application website is also mobile-ready. You may create your account and complete your application using your smartphones.
To create your account, here is a simplified guide:
Create an account. You will be asked to enter your name, email and password. Make sure that your email is active for it will serve as your username for the account. A verification link will also be sent to your email.
Access your email inbox and look for the email from "UPCAT" with the subject "Activate your account." Click on the verification link. If you can't find the email, look into your Spam or Junk folder.
Once verification is complete, you may log in to your account.
Below is a screen shot of the account creation page: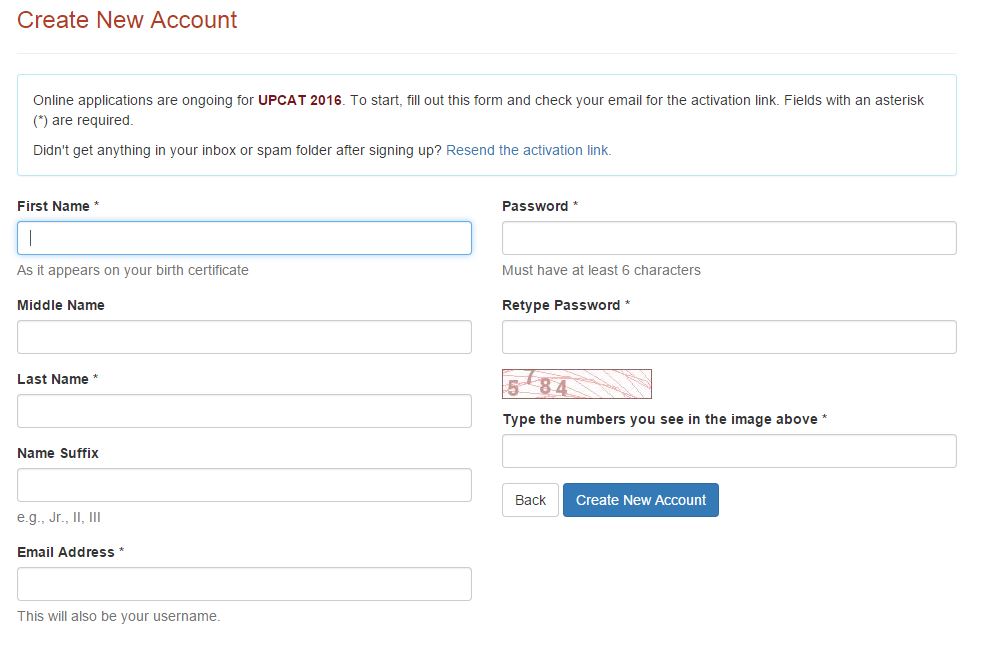 After creating your account, you need to complete the process of filling the necessary information, submitting the requirements and paying the application fee. For a more detailed procedure on this, visit the UPCAT General Information page.